Settings
Account password management
Timezone setup
Two-factor authentication setup
Two-Factor Authentication
You can optionally protect your Remotix Hub with two-factor authentication on setttings page (available in dropdown menu from account icon).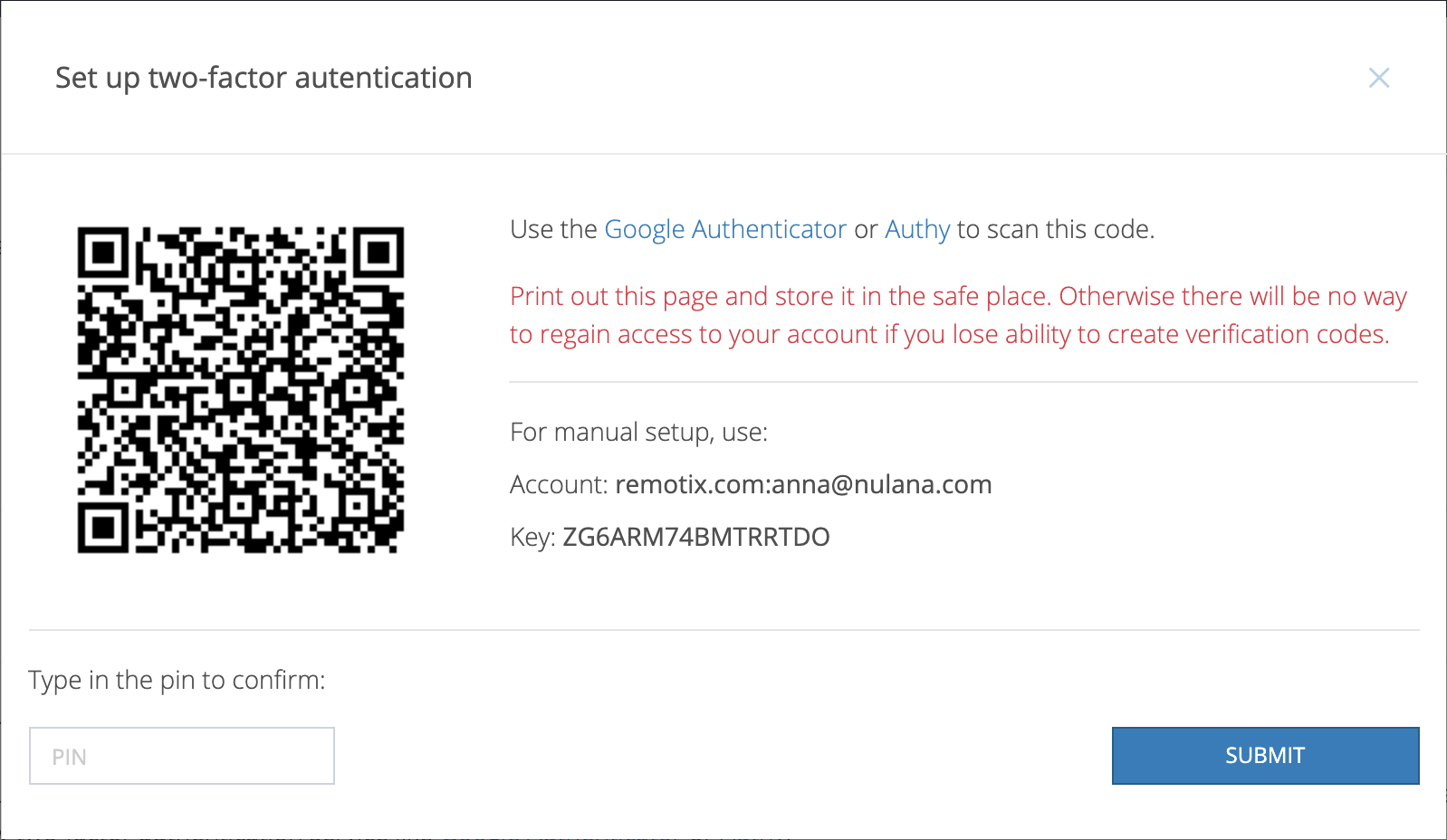 Please do not forget to save QR-code and/or secret key and account name, so you can setup any other authorizing app in case you lost one.
You have to enter additional code every time you login to Remotix Hub once you enabled two-factor authentication.
We use Time-based One-Time Password (TOTP) protocol. To generate a PIN you can use any app implementing it: Google Authenticator or Authy. You can also learn more about TOTP in Wikipedia.