Protect confidential data with master password
It is possible to protect all the confidential data stored in Remotix with a master password. If the master password is set, Remotix will ask user to enter it at every application start. The server list window will be only shown after validating the master password.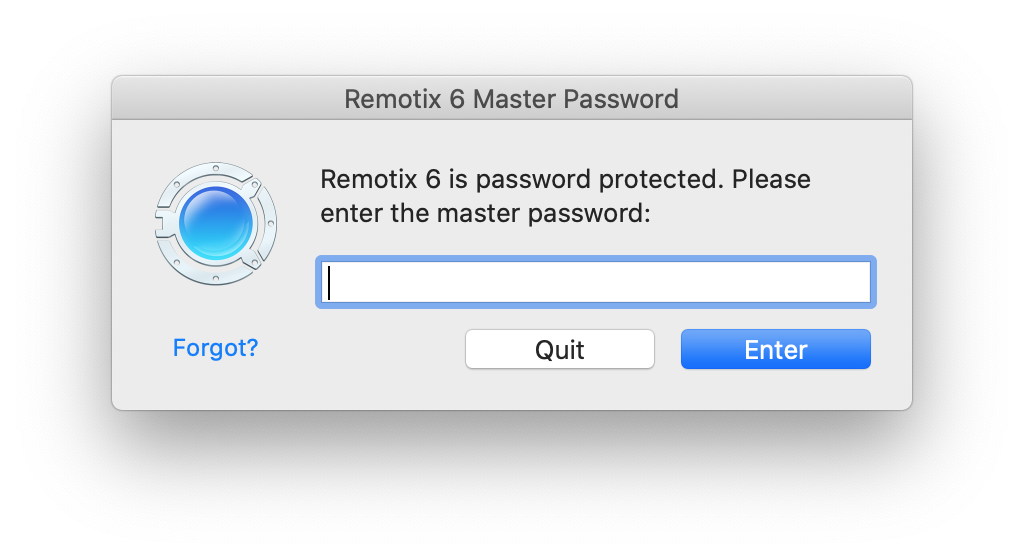 If you have forgotten your master password, you can reset it from the master password request dialog. Note that resetting the password will also reset all credentials stored in Remotix, and this action cannot be undone.
Master password is managed from the application preferences (Security pane). To remove master password, enter the old password while leaving New Password and Confirm Password fields blank.
---
RELATED INFORMATION
Preferences window reference