Remotix Agent for Linux
Remotix Agent is a full-fledged helper application that provides unattended connections to a given machine.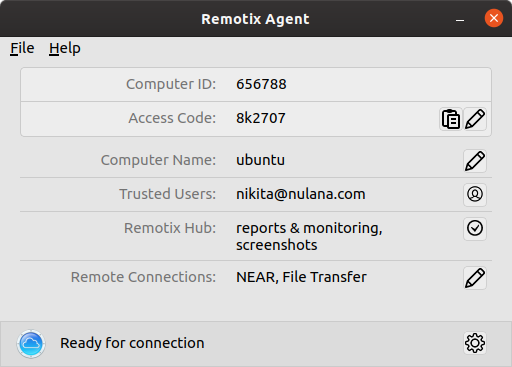 To give someone a remote access to your computer over the Cloud, tell them your Computer ID and access code that are shown in Remotix Quick Connect. The parameters of access code are configurable; you can also set your own code.

To copy Computer ID and Access code to clipboard, click Copy to Clipboard button.