(a.k.a. I bought the license but Remotix says it's in beta)
Remotix accounts are currently independent of Remotix licensing. Both have an email but the email addresses may differ. Here's the difference:
---
The license email is the email address you use to purchase the license key that Remotix needs to work past the initial trial period. When you purchase a Remotix license, you enter your email address and the license key gets tied to it. The license key you purchase is sent to the license email.
The only place where you see the license email in the app is Remotix About window: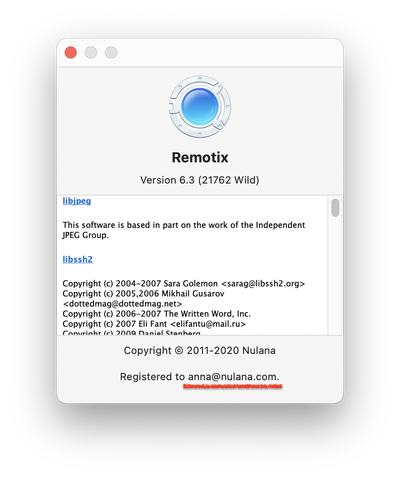 Knowing your license email also helps our support team to find your license key if you need any help with it.
---
Remotix account is the one you use to log in to Remotix and Remotix Hub. It also gets listed in the Trusted Users list of computers you manage:

When you see a subscription plan in Remotix, it refers only to the Hub. The Hub is currently in Beta and free for use to everyone.
Once the Hub gets out of Beta, we'll merge it with the licensing for ease of use.
---
Should you need any further help, feel free to contact our support team.